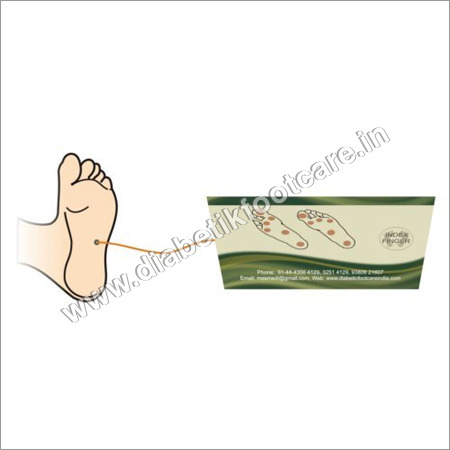 Medical Monofilament
Product Description
Medical Monofilament

Clients can avail from us a comprehensive array of Medical Monofilament, which is designed and developed as per industry leading parameters. Reckoned for its standardized and simplicity, this range is recommended by the International Diabetes Federation and World Health Organization as a device that can be used by health professionals in all health and medical sectors. Additionally, these Medical Monofilament can be availed from us in 10 grams size as per their needs and demands.
Other Details:

One of the recurrent and common causes of the non - traumatic in the lower limb confiscation is Diabetes and is customarily or commonly preceded by any kind of foot ulcer and infection. The purpose of this ulceration is normally a loss of defensive sensation which is because of the outlying neuropathy, for which there is no embarrassment strategy. The Current research also helps encourages initial and prompt detection of the neuropathy so that subordinate and inhibition measures, such as rigorous and severe education on the foot care and its related treatment, can be aptly utilized for the individuals.

In an effort to regulate, normalize and make things easier the recognition and discovery of the anesthetized and numbed foot, the 5.07 or 10 gm Monofilament is also suggested by the International Diabetes Federation and the World Health Organization as a method which can be further utilized by the health specialists at each and every level of care.

A consistent and identical filament is then pressed alongside to the part of the foot. When the filament makes a turns, its tip is employing a pressure of 10 grams (as a result this monofilament is over and over again mentioned to as the 10 gram monofilament). If the patient can not feel the monofilament at definite specified sites on the foot, he or she has lost an adequate amount of sensation to be at the danger of evolving as a neuropathic ulcer.